INCLINE VILLAGE, Nev. and TAHOE CITY, Calif.  – May 1, 2018 – The nonprofit Tahoe Fund announced the appointments of Verdi DiSesa, Mike Goar and Stephanie Tyler to the Tahoe Fund Board of Directors. DiSesa, a Vice President and Client Advisor with J.P. Morgan's Private Bank in San Francisco; Goar, COO of Heavenly Ski Resort and VP of Vail Resort's Tahoe operations; and Tyler, President of AT&T Nevada, will focus their efforts on expanding the reach and impact of the Tahoe Fund's mission to complete more environmental improvement projects at Lake Tahoe.
"It is an honor to welcome Mike, Stephanie and Verdi to the Tahoe Fund board," said newly elected Board Chair, Katy Simon Holland. "Mike will be a great champion in the South Shore community, Verdi will help our efforts to connect with the San Francisco community of strong Tahoe supporters and Stephanie will bring incredible Nevada leadership to our organization."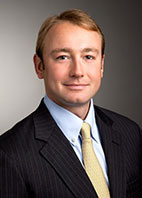 "I'm excited to take a more active role in the Tahoe Fund and help further the great work we're already doing to improve Lake Tahoe and the Basin," said DiSesa. "I look forward to working with the rest of the board to bring more ideas and innovation to the Lake, as well as raise awareness in the Bay Area about what we're doing to preserve this special place."
"Vail Resorts has been a strong supporter of the Tahoe Fund since its founding," said Goar. "I am inspired to join this strong group of leaders as we continue to leverage the private community's support of this beautiful place."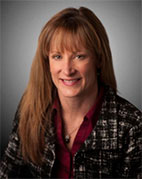 "Tahoe has been an important part of my life since I was a young girl, said Tyler. "It is a great honor to join this organization's board after supporting it from its very early days."
About Tahoe Fund
The Tahoe Fund was founded in 2010 to work with the private community to support environmental improvement projects that restore lake clarity, enhance outdoor recreation, promote healthier forests, improve transportation and inspire greater stewardship of the region. Through the generous support of private donors, the Tahoe Fund has leveraged more than $2 million in private funds to secure more than $40 million in public funds for more than 25 environmental projects. The projects include new sections of the Lake Tahoe Bikeway, restoration of watersheds, removal of aquatic invasive species, forest health projects, public beach improvements, and stewardship programs.
Please follow and like us: