Tahoe Fund Board Members provide generous support, leadership and inspiration.
Board of Directors, Officers
Cory Ritchie – Chair
Verdi DiSesa – Vice Chair
Chuck Scharer – Treasurer
Julie Teel – Secretary

Board of Directors
Allen Biaggi
Jim Boyd
Ryan Buntain
Timothy Cashman
Todd Chapman
Stacey Crowley
Bill Dietz
Paul Felton
Cindy Gustafson
Vickie Holtmeier
Deb Howard
John B. Jones, Jr.
Matt Levitt
Kevin Marshall
Jim Porter
Beth Treacy
Stephanie Tyler
Council of Special Advisors
Art Chapman
Steven Merrill
Governor Brian Sandoval
Patrick Wright
Advisory Council
Dominique Etchegoyhen
Julie Regan
Jason Vasques
Erick Walker
Board of Directors, Officers
Cory Ritchie – Chair
Cory Ritchie is an active supporter of environmental causes, bilingual education and equal access to youth sports at Lake Tahoe. In addition to being a founding board member of the Tahoe Fund, she has volunteered for numerous local organizations, including South Lake Tahoe's Sustainable Rebuilding Expo, Youth Task Force, Boys and Girls Club, Girls on the Run Sierra, the Sports Connection, AYSO soccer, and the League to Save Lake Tahoe. Cory is also active with the Parasol Tahoe Community Foundation and is a founding member of Tahoe Truckee Community Foundation's Queen of Hearts Women's Fund.
Cory grew up coming to Tahoe as a "weekender" on the Palisades Tahoe Ski Team. After exploring the mountains of Colorado and Vermont, Cory made her way back to Tahoe with her husband, Ryan, whom she met on the UC Davis Ski Team. Over the last twenty-plus years, they have lived all around the lake, in Tahoe City, Stateline, and Incline Village. They enjoy all Lake Tahoe has to offer, especially skiing, mountain biking, and backpacking with their two daughters.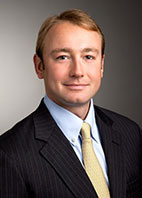 Verdi DiSesa – Vice Chair
Verdi DiSesa is originally from Philadelphia and spent his early years on the East Coast, graduating from Harvard College in 2009. As a San Francisco resident, he and his wife frequent the Tahoe Basin on most weekends (and sometimes weekdays) to explore and take advantage of the natural beauty of this unique environment. Verdi spends most of that time recreating outdoors, whether that's downhill or backcountry skiing, backpacking, fly fishing, cycling, snowshoeing or simply soaking in everything else Tahoe has to offer.
When not exploring the mountains, rivers and lakes around the Basin, Verdi is a Client Advisor and Executive Director for the Private Bank at J.P. Morgan. He works with clients in the Bay Area, greater Sacramento region and around Reno/Tahoe to deliver holistic financial advice, including asset allocation and portfolio solutions, banking and lending services, trust and estate planning, and philanthropic advice. Prior to joining J.P. Morgan in early 2013, Verdi worked at Goldman Sachs in as an analyst in their Private Wealth Management group until mid-2011 when he moved to San Francisco to join their Investment Grade Credit sales and trading team.
In addition to serving on the board and executive committee of the Tahoe Fund, Verdi was a board member for the Holy Family Day Home, an organization dedicated to providing affordable, high quality, early childhood education and family support services in a stable and nurturing environment to the children of working families. He also previously served on the Young Professionals Board of SquashDrive, an enrichment program for underserved Bay Area youth that helps students reach their academic, athletic, and personal potential through individualized educational support, squash instructions, and character development. Verdi recently stepped down as Commissioner of the Olympic Club Squash Program, and in that capacity oversaw both the Men's and Women's squash teams, coordinating competitive matches, and organizing social- and philanthropic-engagement events on behalf of the members.
Verdi is the oldest of four boys (men) who are scattered around the country and share his passion for skiing and the outdoors. His wife, Kelsey, is an attorney at Cooley LLP, a corporate law firm headquartered in San Francisco, but originally from the snowy woods outside Ottawa, Ontario. Verdi and Kelsey have a dog, Linus, who accompanies them on their sojourns around the Bay Area and Tahoe Basin, and also loves their explorations.
Chuck Scharer – Treasurer
Chuck Scharer has lived and worked in Lake Tahoe for over 40 years and currently lives with his wife Susan in Zephyr Cove, Nevada. Chuck retired as President and Chief Executive Officer of Edgewood Companies, a closely held diversified real estate company, which has owned over 500 acres of land in Lake Tahoe since 1896 including the Edgewood Tahoe Golf Course. A veteran of the hotel/casino industry, prior to joining Edgewood Companies, Chuck completed an 18-year career with Harvey's Casino Resorts based in South Lake Tahoe, Nevada. He served as President and CEO from 1995 to 2001 and Chief Financial Officer from 1988 to 1995. During his tenure, Chuck helped lead Harvey's to become one of the most respected and successful companies in the hotel/casino industry.
In addition to his affiliation with the Tahoe Fund, Chuck is a member of the Board of Directors of Barton Healthcare System in South Lake Tahoe, California. He also served as a Commissioner on the Nevada Commission on Tourism from 1999 to 2008.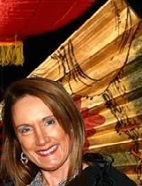 Julie Teel – Secretary
Julie Teel has deep roots in Lake Tahoe. She is a founding member of the Truckee Tahoe Community Foundation. She has a long history of volunteerism and service to the Tahoe community, as a former member of the TRPA governing board, and philanthropic supporter of various causes.
Julie is currently a Trustee for Loyola Marymount University in Los Angeles, board member of the Crocker Art Museum, National Salvation Army Advisory Board, Make-A-Wish Board, Raley's Board of Directors, Ozark Trucking Board of Directors, Food For Families Board of Directors, Sutter Hospitals Foundation Trustee and the Thomas P. Raley Foundation.
Board of Directors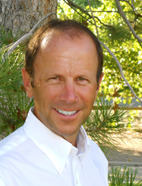 Allen Biaggi
Allen Biaggi is a third generation Nevadan from Douglas County and is a graduate of the University of Nevada, Reno with degrees in Hydrology and Architectural Engineering Design.
Allen served as the Director of Nevada's Department of Conservation and Natural Resources (a cabinet level position) under governors Guinn and Gibbons and as the Administrator of the Nevada Division of Environmental Protection under governors Miller and Guinn. During his tenure with the State of Nevada, Allen served on numerous boards and commissions including The Commission on Workplace Safety, the Governor's Climate Change Committee and the State Petroleum Board. Most notably for the Lake Tahoe Basin, Allen served on the Bi-State Fire Commission in the wake of the Angora Fire and sat on the Governing Board of the Tahoe Regional Planning Agency for six years, including three years as its chairman.
Allen is the Principal of A. Biaggi & Associates, LLC, a natural resources consulting firm, and is an avid cyclist, skier and hiker. He resides in Douglas County with his wife Linda.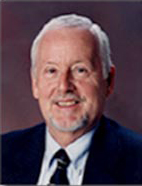 Jim Boyd
Jim Boyd was appointed by Gov. Arnold Schwarzenegger to a second five-year term on the California Energy Commission on February 2, 2007. He was first appointed to the commission on February 6, 2002, and he was appointed to the Vice Chair position on June 16, 2006.
Prior to his appointment, Jim was Deputy Secretary and Chief of Staff of the California Resources Agency. He created and chaired the state's first Joint Agency Climate Change Team and the state's Natural Gas Working Group.
Jim served for 15 years as the Chief Executive Officer of the California Air Resources Board (CARB), directing the nation's largest state air pollution control program. During this period, CARB led the nation in establishing new pollution control programs for motor vehicles and fuels, toxic air contaminants, consumer products and industrial and area sources.
He currently presides over the Energy Commission Transportation Committee and currently serves on the Board of Advisors of the University of California Davis Institute of Transportation Studies. Jim is the Energy Commission's representative on the Steering Team of the California Fuel Cell Partnership and has served on the Governor's Hydrogen Highway Network Implementation Advisory Panel. He led the commission's efforts to develop the state alternative fuels plan, which was requested by the governor and California State Legislature. He oversees the implementation of Assembly Bill 118, which established an Alternative and Renewable Fuel and Vehicle Technology Program at the commission.
Jim chairs the Bio-energy Interagency Working Group that developed and is now implementing the Governor's Bio-energy Action Plan and also serves as the state's liaison to the Nuclear Regulatory Commission and as California's representative on the Border Governors' Conference Energy Worktable. He presently serves on the Governor's Climate Action Team.
A California native, Jim received his Bachelor of Science degree in Business Administration from the University of California, Berkeley.
Ryan Buntain
Ryan Buntain is originally from New Jersey and spent the early years of his career in New York City after graduating from Ithaca College. Shortly after moving to Northern California, Ryan fell in love with Tahoe and has been a part time resident of Tahoe City since 2015.
Ryan is currently Head of Investor Relations at Knox Lane, a San Francisco based private equity firm. Prior to joining Knox Lane, Ryan was a Managing Director at The Carlyle Group, where he served as a senior member of their investor relations team. Before joining Carlyle, Ryan was a Vice President at Goldman Sachs & Co., where he focused on marketing the firm's multi-manager alternatives, secondary private equity funds, and customized offerings. Ryan began his career as a legal analyst for Goldman Sachs Asset Management.
Originally driven west in large part by his passion for the outdoors, Ryan is the lone California outpost in his immediate family with the majority still based on the east coast and or overseas. Ryan's wife Holly Rose is a partner at a venture capital firm based in Silicon Valley and originally from the outskirts of the San Francisco Bay Delta. Ryan and Holly Rose have two little boys who in short order will start fully appreciating the magic of Tahoe just like London, their German Shorthaired Pointer, a Tahoe natural and West Shore trail specialist.
Timothy Cashman
Las Vegas native Tim Cashman currently serves on the boards of the Tahoe Regional Planning Agency and the Nevada Taxpayers Association. Following graduation from Loyola Marymount University, Los Angeles, he joined his family's heavy equipment business in Reno, eventually managing operations in Reno and Elko before being named Vice-President of Cashman Equipment. He is co-owner of the Harley-Davidson dealerships in Southern Nevada and Utah.
In addition to his business endeavors, Tim has also served on the Nevada Department of Transportation's Blue Ribbon Task Force, the Nevada Electric Energy Policy Committee and the State of Nevada Commission on Ethics. Since 2004 he has served as a trustee of the Keyser Foundation.
Tim enjoys spending time with his wife and two daughters, and is active in fishing, riding and boating.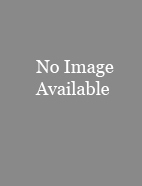 Todd Chapman
Todd has overseen over $1 billion in real estate throughout his career. With a degree from Santa Clara as a Juris Doctorate, Todd is a passionate deal maker at heart and is inspired by structuring joint ventures and complex business deals that take him to the places he loves.
Prior to joining the JMA team, Todd practiced law at Orrick, Herrington & Sutcliffe along with Allen Matkins Leck Gamble & Mallory. He also served as JMA's primary outside counsel for over six years in addition to representing other large institutional and development clients throughout the United States.
Todd is a member of the Board of Directors of the Bay Club Companies and is a member of and contributing author to the California State Bar Real Property Section and various other real estate and investment trade groups. Todd is also passionate about sports and athletics having captained the rugby team during his time at Boston College.
Education: B.S. from Boston College; Juris Doctorate from Santa Clara University
Stacey Crowley
Stacey Crowley is the Vice President of External and Customer Affairs for the California Independent System Operator (CAISO). She oversees all aspects of customer support, communications, government relations and external policy activities. She also manages coordination with the CAISO's Board of Governors and its committees to facilitate quality engagement and dialogue with stakeholders on a variety of western energy issues.
Stacey's strength in developing partnerships and fostering consensus grew in her previous role as the Director of the Nevada State Office of Energy and advisor to Nevada Governor Brian Sandoval. There, she helped define important energy opportunities and challenges in the state. She managed Nevada's federal grant programs and economic incentive regulations for clean energy projects. In that role she served as Chair of the Western Interstate Energy Board and served on the board of the National Association of State Energy Officials.
Earlier in Stacey's career, she practiced as an architect with an emphasis on environmental sustainability. She managed and developed complex space design, land planning and design standards supporting all facets of sustainable community development.
Stacey is a LEED Accredited Professional and has a Bachelor of Science degree in Architecture from the University of Michigan and Masters of Architecture from the University of New Mexico. She and her husband Tim love to bike, kayak, and spend time with wonderful friends and family.
Bill Dietz
Bill Dietz is president/principal broker at Tahoe Luxury Properties, a full-service luxury real estate and vacation rental business in California and Nevada. In addition to being the principal broker, Bill has overseen business operations and marketing strategy for the company since its inception in 1994 to today's portfolio of over 120 hand-curated vacation rental properties around Lake Tahoe.
Bill has sold over $1 billion in residential real estate and has been recognized as the Tahoe Sierra's top real estate agent, including over 70 lakefront homes in California and Nevada.
Bill holds a BA in History from the University of California at Davis, where he graduated Cum Laude and was awarded membership into the Phi Beta Kappa Honor's society. He has lived in Tahoe since 1988 and enjoys spending his time skiing, mountain biking, surfing, boating and traveling with his wife, Kelly, and their two children.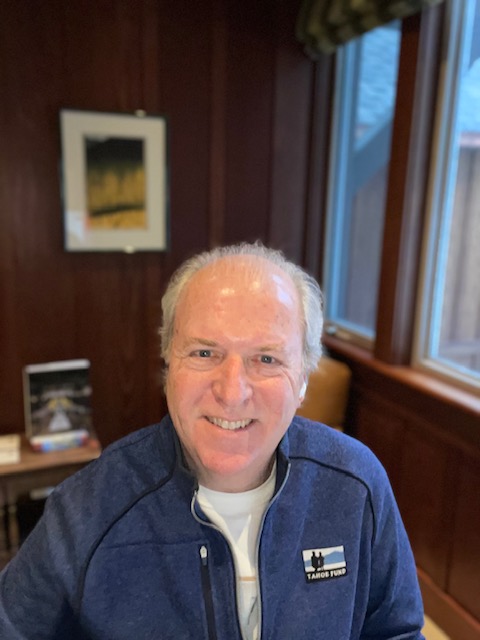 Paul Felton
Paul Felton is a retired investor and long-time visitor to Lake Tahoe who joined the Tahoe Fund Board of Directors last spring after moving to Glenbrook NV in 2019. Paul's year-round appreciation for the Lake began as a teenager, and his wife D.D. and he acquired their first Lake residence in the '80s. Other board service has included Santa Catalina School in Monterey and Seacology in Berkeley. Paul earned his B.A. from Brown University and MBA from Columbia University.
"My great enthusiasm for Tahoe Fund is a natural outgrowth of my deep reverence and care for Lake Tahoe and its surrounding basin. The Tahoe Fund team and leadership have levels of spirit, commitment and tenacity that help explain the impressive accomplishments over its short life. And I am grateful to have joined the organization ahead of so many achievements yet to come."
Cindy Gustafson
Cindy Gustafson is the Placer County Supervisor for District 5. Prior to her appointment to the Placer County Board of Supervisors, Cindy was the CEO of the North Lake Tahoe Resort Association and North Tahoe Chamber. Her passion for Tahoe brought her to the Lake 30 years ago and during that time she has served on numerous boards, committees and volunteer community efforts. Cindy recently retired as General Manager of the Tahoe City PUD after a 19 year career. She successfully secured grant funding for and administered $30 million in a variety of capital projects including bike trails, sidewalks, water and sewer system upgrades, community buildings, public parks, beaches, and environmental restoration projects.
In addition to her professional career, Cindy has served in a wide variety of appointed and elected positions requiring complex public policy strategies. She served four years as one of the State's five Fish and Game Commissioners, appointed by Governor Schwarzenegger. Most recently she chaired the Marine Life Protection Act Blue Ribbon Task Force, charged with developing recommendations for the protection of the State's waters along the North Coast of California. She also served for two years on the Lake Tahoe Basin Federal Advisory Committee, five years on the Truckee Tahoe School Board of Trustees, two years on the Tahoe Baikal Institute Board, and six years on the Placer County Transportation Planning Agency Board of Directors.
Cindy and her husband and sons enjoy Lake Tahoe's many outdoor recreational activities.
Vickie Holtmeier
Vickie Holtmeier is global SVP, emerging business unit at Salesforce. Salesforce focuses on delivering world class business and IT solutions, while integrating with Salesforce's customer 360 platform. Holtmeier is responsible for building and scaling enterprise software teams across multiple industries.
Holtmeier has over 35 years of experience building high performing teams with various leadership positions at Siebel, Oracle and Brightedge. Outside of these roles, she gives back to the community through the Alzheimer's Association, LEAD with Horses and environmental sustainability. Holtmeier holds a bachelor of science in business from Miami University, and a degree in organizational leadership from IESE Business School, Michigan University. She also enjoys cooking, biking, pickleball, tennis and skiing.
Deb Howard
Deb Howard is Broker Associate, The Deb Howard Group, Berkshire Hathaway Drysdale Properties., CA and NV Real Estate in South Shore Tahoe and Carson Valley. Deb moved out of Alaska, where she was raised, to South Lake Tahoe in 1978 with her husband, Tony, to raise their two children and to enjoy this beautiful alpine community. She began her career in real estate and her active participation in South Lake Tahoe community affairs shortly thereafter.
Deb and her real estate team are directly involved with many of the issues that confront Lake Tahoe and surrounding areas. She maintains an open dialog with the local, state, and federal agencies involved in these issues that impact her industry and community. Deb believes that being up to date on local and national issues that confront the Lake Tahoe region, along with the real estate industry, is of paramount importance. To say the very least, Deb "lives and breathes Lake Tahoe."
John Jones, Jr.
John has had a home in the Lake Tahoe region for more than 40 years. He is an active outdoors person and very involved in the local Tahoe communities. He was a Board member of the Truckee Tahoe Airport District from 2010 to 2018 and served as its President in 2014 and 2015.
John is the President of the North Tahoe Commercial real estate corporation; North Tahoe Properties, real estate property management corporation and the President of his own investment management company, Triley Ventures. Prior to retirement in 2004, John was a securities analyst on Wall Street for 20 years where he followed the high tech sector for Montgomery Securities, Salomon Brothers, Salomon Smith Barney and Citibank.
John began his technology pursuits at IBM in 1969. This led to his transition to Wall Street in 1985 as a technology analyst. He graduated from the University of Oregon in 1966 with a Bachelor of Science degree in Accounting & Statistics. Upon graduating, John went to work for Main LaFrentz & Co., the CPA firm that worked with Hewlett Packard at the time.
John has been married to his wife Glennis for 50 years. They have two adult children and three grandchildren who all spend much time in Tahoe.
Matt Levitt
Matt Levitt was born and raised in Maryland just outside of DC. After finishing his undergrad business degree, Matt headed out to explore the country from the driver's seat of an old Ford conversion van. Several months into that round-trip-turned-one-way excursion, Matt stumbled into Tahoe on a perfectly blue June afternoon and immediately fell in love with the clean air, Caribbean colored water, and outdoor lifestyle that Tahoe had to offer.
Matt went back to school at UNR to pursue an MBA, and a few years later dreamt up Tahoe Blue Vodka: a vodka that not only captures the essence of Tahoe's clear, blue waters but embodies the lifestyle and vibe that make this area so extraordinary.
The company has come a long way in 10 years and keeps him plenty busy. When he's not working, Matt enjoys snowboarding and wakeboarding, running, hiking, boating and beaching on Tahoe's sandy shores and snowy mountains, as well as spending time with his three daughters.

Kevin Marshall
Kevin and his wife Sherí moved to the Tahoe-Truckee region in 1998, during the first 'dot com' boom. Kevin helped establish and manage several web-based technology firms in Truckee. In 2001 he co-founded Clear Capital, a national real estate valuation, technology, and analytics firm. He then led the effort to establish Clear Capital's headquarters and main operational centers in Truckee, becoming one of the area's largest employers and creating the model for non-tourism, technology-based jobs in the Tahoe Truckee region.
Clear Capital, now headquartered in downtown Reno, NV, has offices and staff across the nation, with over 650 employees and tens of thousands of contractors. Marshall retired from Clear Capital in 2019 and now serves as a Board Member and Strategic Advisor.
Kevin and Sherí were both raised in Auburn, CA, where they enjoyed the proximity to Tahoe. After a lifetime coming to Tahoe to mountain bike, snowboard, ski, camp, rock climb, and backpack, it only made sense to move to Tahoe and raise their family in the mountains. The Marshalls currently live in Incline Village, NV. Their two teenage children attend Tahoe Expedition Academy in Truckee.
In addition to the Tahoe Fund, Marshall is deeply involved in causes focused on youth mentorship, environment, addressing economic and social disparity, and education. You can find the Marshall's exploring many obscure parts of the globe, but always eager to return to their Tahoe home base exploring on foot, ski, board, boat, bike, kayak, SUP, motorcycle, or overland rig.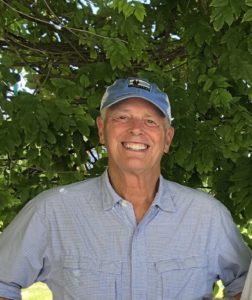 Jim Porter
Jim Porter is senior partner in the Porter Simon law firm with offices in Tahoe City and Truckee, California and Reno, Nevada. For over 45 years, he has practiced law in the Truckee/Tahoe and Reno areas, and is a licensed California real estate broker.
His weekly column, "The Law Review," has appeared in the Sierra Sun for over 40 years. He pens a bi-monthly California Law column in the Washoe County Bar publication, The Writ. He has taught classes at various local colleges and is a member of several bar associations. In 1995, Jim was the first recipient of the "Attorney of the Year" award presented by the Tahoe-Truckee Bar Association. He was the Governor's appointee to the Bipartisan McPherson Commission and the California Fair Political Practices Commission.
In 1998, Jim helped form and is Chairman Emeritus of the Tahoe Truckee Community Foundation – initiated with a $1 million donation from William Hewlett of the Hewlett-Packard Company. The Foundation is in its 22nd year and has an endowment totaling nearly $20 million. Jim has served on numerous local and regional boards.
Jim is a fourth generation Northern Californian and grew up visiting the Tahoe area for family vacations since he was in elementary school. In 1964, his family bought a vacation cabin in Crystal Bay, which they owned until 1994.
A University of California, Davis graduate, Jim received his law degree with honors from the University of California, Hastings College of Law. Jim, his wife and two grown daughters, enjoy life in Truckee – mountain biking, cross-country skiing, hiking, camping, fishing and gardening.
Beth Treacy
Beth Treacy is the retired CEO and chief strategist of Treacy Marketing Group, a Chicago-based company specializing in transformational business and brand strategies for nonprofits. Industries served included manufacturing, health care, education, food distribution, hospitality/design, financial services and real estate.
Her community outreach efforts include pro bono marketing and consulting for numerous local
and national nonprofits. She is also a member and former president of the Auxiliary
Board of the Art Institute of Chicago, member of the Board of Visitors of the Nelson Institute for Environmental Studies at the University of Wisconsin-Madison, member and former marketing committee chair of IWF Chicago, and a former trustee of the Chicago Architecture Center.
Beth earned an MBA from the Thunderbird School of Global Management and a Bachelor of
Arts in history from Colorado College. She is an avid traveler and has lived, worked and studied abroad. Beth is a native Nevadan and currently splits her time between hiking and skiing in the Sierras and enjoying the Central Pacific Coast of Costa Rica where she lives with her husband, Lorry, and rescue dog, Mango.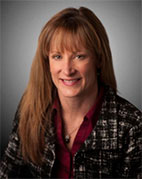 Stephanie Tyler
Stephanie Tyler, President of AT&T Pacific Northwest and Nevada, is a highly accomplished external affairs executive and former Nevada State Senator with nearly 30 years of multi-state experience in administering government relations programs, corporate communications, campaign management and public service.
Stephanie has been in External Affairs with AT&T for more than 15 years. After lobbying communications issues in the California Legislature for 6 years, she was asked by Governor Arnold Schwarzenegger to take a one-year leave of absence from AT&T to serve as the Political Director to his successful re-election campaign. She then returned to the company where she now maintains responsibility for a 5-state western region.
A native Nevadan, Stephanie spent the early years of her career in a variety of political jobs including staff to a U.S. senator, running political organizations and statewide election campaigns.
She has been an active member of numerous community boards and commissions in both Reno and Las Vegas including the Guinn Center for Policy Priorities Board of Directors, the National JAG Board of Directors and the Nevada affiliate of the International Women's Forum.
Stephanie is a graduate of the University of Nevada, Reno. She has homes in Carson City, Nevada and South Lake Tahoe, California.
Council of Special Advisors
Art Chapman
Art Chapman is the Founder of JMA Ventures. Headquartered in San Francisco, JMA's assets include but are not limited to The Fairmont Heritage Place Hotel at Ghirardelli Square, the Epic and Waterbar restaurants in San Francisco, Homewood Mountain Resort at Lake Tahoe, The West Shore Café and Inn, ownership interests in the Squaw Valley and Alpine Meadows ski resorts, and the Red Lodge ski resort in Red Lodge Montana. Other assets include commercial properties in the State of Washington and Austin, Texas.
Art is a former Director of Community Development and Redevelopment in a large California city and served as a part time instructor in Public Administration and Community Development at the Center for Public Policy and Administration at California State University at Long Beach. He was a founding member of the Tahoe Fund. He was also appointed to and served on the bi-state, California, Nevada consultation committee that guided the development of the recently adopted Tahoe Regional Plan which is administered by the Tahoe Regional Planning Agency. Until recently, he also served on the Board of Trustees of Sierra Nevada College. In 2011, Art was recognized as the Citizen of the Year by the North Lake Tahoe Resort Association.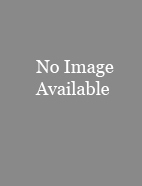 Steven Merrill
Mr. Merrill was born and raised in San Francisco and received a BA degree from Stanford University and an MBA degree from The Wharton School at the University of Pennsylvania in 1967. Following graduation, he began his career in venture capital by joining BankAmerica Capital Corporation. In 1976 he became president of BankAmerica Capital Corporation and managed this very successful venture activity until 1980 when he formed and managed Merrill, Pickard, Anderson & Eyre (MPAE), a privately held venture capital partnership.
During his venture capital career, Mr. Merrill was involved in the start-up funding of Federal Express, Advanced Micro Devices, America Online, Amgen, Applied Biosystems, Aspect Telecommunications, Cypress Semiconductor, LSI Logic, Synopsys, Grand Junction and Kalpana (acquired by Cisco), Maxim Integrated Products, Palm Computing, and Rambus.
In 1996 MPAE stopped making new investments and Mr. Merrill helped form Benchmark Capital with several of the MPAE partners. He continues to be a special limited partner in that firm.
Mr. Merrill is presently devoting a significant amount of time to civic and non-profit activities as well as his private investments. He was chairman of the Board of Trustees of Town School for Boys, a member of the Committee to Restore the San Francisco Opera House, and is a past director of the Children's Health Council and the Tahoe Regional Planning Agency. Mr. Merrill currently serves as Chairman of the Board of Aspire Public Schools, the largest Charter School organization in California. He is also on the Board of the UCSF Foundation and the Haas Center at Stanford University, as well as an investment partner in New Schools Venture Fund.
Mr. Merrill is a past president of the Western Association of Venture Capitalists, a past director of the National Venture Capital Association, and was a director of numerous privately-held companies.
Mr. Merrill lives in San Francisco and is the father of two grown sons. He maintains a summer home near Tahoe City.
Back to Top
Governor Brian Sandoval
Brian Sandoval is the 17th president of the University of Nevada, Reno. He was appointed to this role on Sept. 17, 2020 by the Nevada System of Higher Education's Board of Regents. Sandoval is the first person of Hispanic origin as well as the first alumnus to serve as president in University history.
In his role as University President, Sandoval has launched a number of key initiatives stressing a long-term collaborative commitment to meet the ever-changing needs of Nevada. As he has raised visibility and awareness of the strategic priorities for the state's original land-grant institution, Sandoval has stressed student accessibility, diversity and success; faculty and staff achievement and excellence; and innovation, partnership and impactful engagement through the University's research and outreach efforts.
Sandoval served two terms as the 29th Governor of the State of Nevada from 2011-2019, during which time his leadership helped lift Nevada from an historic recession to a time of record-setting prosperity and growth.
Previously, Sandoval was president of global gaming development for MGM Resorts International and served as a senior fellow at the University of Southern California's Annenberg Center on Communication Leadership and Policy as well as a Distinguished Fellow of Law and Leadership at UNLV's William S. Boyd School of Law.
Prior to becoming governor, Sandoval was appointed United States District Judge for the District of Nevada, becoming the state's first Hispanic federal judge. He also was elected Nevada's Attorney General, was a member of and at one point was the youngest chairman in the history of the Nevada Gaming Commission, and served two terms, 1994-98, as an assemblyman in the Nevada State Legislature.
Sandoval is a 1986 graduate of the University with a degree in English. He earned his Juris Doctor degree from the Ohio State University Moritz School of Law in 1989.
Sandoval first visited Lake Tahoe as a small boy at 4-H Camp at Stateline. It was there that he began his lifelong relationship with Lake Tahoe. He is married to Lauralyn McCarthy Sandoval, a 1992 graduate of the University's Donald W. Reynolds School of Journalism. She was also an intercollegiate athlete at the University, competing on the women's tennis team. Sandoval has three children: James, Madeline and Marisa.
Patrick Wright is Executive Director of the California Tahoe Conservancy, a state agency charged with leading California's efforts to restore and enhance the extraordinary natural and recreational resources of the Lake Tahoe Basin. He was previously Director of the CALFED Bay-Delta Program, where he led a consortium of agencies and stakeholders in managing one of the nation's largest collaborative water management programs.
Wright also served as Deputy and Assistant Secretary for the California Resources Agency in the administrations of former governor Gray Davis and Gov. Arnold Schwarzenegger and served on the board of the California Coastal Conservancy.
Prior to these appointments, he was a senior policy advisor to the Deputy Secretary of Interior and the Regional Administrator of the U.S. Environmental Protection Agency.
Advisory Council Members
Dominique Etchegoyhen
Dominique has served as Deputy Director of the Nevada Department of Conservation and Natural Resources (NDCNR) since 2017. Prior to working for the State of Nevada, Dominique co-founded Legacy Land and Water, LLC, and was a partner with Terra Firma Associates, LLC, both of which were small, versatile land use consulting firms dedicated to protecting and enhancing the environment. Currently inactive, Dominique is licensed to practice law in Nevada and California, and served as a law clerk to Judge Howard D. McKibben in the U.S. District Court, District of Nevada. Dominique is a graduate of the University of Colorado and Golden Gate University School of Law, where he was a Member and Editor of the Law Review, and received the Faculty Award for Academic Excellence in Environmental Law. Dominique started his career in Washington, D.C., as a Legislative Aide to U.S. Senator Richard H. Bryan.
Dominique was born in South Lake Tahoe, California, and raised in Minden, Nevada, on a ranch founded in 1857. He is married to Laima Etchegoyhen and has two children, Vytis and Liepa.
Julie Regan
Julie Regan is a seasoned government affairs, environmental conservation, and communications leader with decades of experience in the public and private sectors. She was selected as Executive Director of the Tahoe Regional Planning Agency (TRPA) in 2022 and has held an executive position at the agency since 2003. TRPA was the first environmental interstate compact agency of its kind in the United States. The agency is charged with the environmental protection of Lake Tahoe, the second deepest lake in the United States and the ancestral home of the native Washoe.
Julie earned her master's degree in journalism from Temple University in Philadelphia and is accredited by the Public Relations Society of America. She is a Ph.D. student in environmental science at the University of Nevada, Reno focusing her research on the intersection of science and public policy, building on her experience at Lake Tahoe balancing environmental preservation in a $5-billion tourist-based economy.
She is the past Co-Chair of the nationally-focused Network for Landscape Conservation and has contributed writings on destination stewardship to the global conversation on overtourism.
Originally from Delaware, Julie now resides in South Lake Tahoe's Christmas Valley with her husband and dogs. She is active in the community and is the former Chair of the Barton Hospital Foundation Board of Trustees. She enjoys skiing, mountain biking, hiking, and traveling.
Jason Vasques
Jason Vasques was appointed the California Tahoe Conservancy's executive director in August 2022, following five years with the state agency. Jason previously supervised the agency's landscape forestry program. Educated in the U.S. and New Zealand, Jason brings over two decades of experience in state government and nonprofit management, from the coral reefs of the Caribbean to rivers and streams in the Sierra Nevada and California's central valley. Vasques is just the third executive director to lead the Conservancy.
Growing up in a mixed heritage home in a rural farming community in the central San Joaquin Valley, Jason is committed to a vision for Tahoe that benefits all.
Erick Walker
Erick Walker was born and raised in California and moved to Tahoma in 1988 to follow love and found that the Tahoe lifestyle suited him well. While going to school at the University of Nevada, Reno, Erick began his Forest Service career as a Range Technician, working summers on the Lake Tahoe Basin Management Unit (LTMBU). His work with the LTBMU continued after graduating with his B.S in Natural Resource Management from UNR in 1992.
In 1998, Erick left the area to further his knowledge and stewardship of public lands. His career afforded him the opportunity to live and work in numerous parts of the country. He has served in numerous leadership positions in Vermont, Idaho and Washington. Erick's career brought him full circle when he accepted the position of Forest Supervisor for the LTBMU in 2021. He brings a passion for finding solutions to the complex issues of managing public lands and the relationships people have with them.
Erick and his wife, Kate, live in South Lake Tahoe and enjoy spending time with their families and friends. When work ends, play begins and you can find them front, back and cross-country skiing in the winter, and hiking, back-packing, riding and paddling in the summer – mostly on public lands.