Are you missing Tahoe? Working from home and dreaming of skiing? Stuck at your desk and missing the blue waters of Tahoe?
You are in luck! There are over 100 live webcams around the Tahoe Basin that can give you a peek at the Lake in real time. Enjoy views from South Lake to Donner Lake in just a matter of minutes. Here is a list of some of our favorites!
ALERT Tahoe/ ALERT Wildfire
The first ALERT project began in 2010 as a joint effort between the Nevada Seismological Laboratory and the Forest Guard team, a group of young students from Meadow Vista, California. The initial project was called ALERT Tahoe. The idea was to create a system in which cameras were connected wirelessly to enable early wildfire detection and continued monitoring.
In 2013, a new generation of cameras that include near-infrared HD and IP-compatibility helped usher in a new age of early wildfire detection. Funding through the Tahoe Prosperity Center, USFS and BLM provided the means to launch ALERT Tahoe and the BLM Wildland Fire Camera program.
The ALERT Tahoe/ALERT Wildfire system has provided critical information on over 1,000 fires in the past four years alone and has detected over 57 fires in Lake Tahoe Basin.
You can access ALERT Wildfire online at alertwildfire.org.
Tahoetopia Cameras
Tahoetopia, the online component of Tahoe TV, has a network of webcams that show scenic and practical livestreams around Lake Tahoe. Their traffic cameras can help residents and visitors plan travel in the Basin. Their scenic cameras provide stunning views from Tahoe and Truckee.
The Lake Tahoe Webcam Map allows users to quickly navigate between the cameras for a more comprehensive experience.
Find the Tahoetopia webcams online at tahoetopia.com.
South Tahoe Cameras
Tahoe South webcam gives a look at the real time conditions in South Lake Tahoe. The website features a webcam at Stateline and Timber Cove. From Tahoe South, you can also see road maps, Alert Tahoe cameras and a few others from local businesses.
Access the Tahoe South cameras at tahoesouth.com.
North Tahoe Cameras
Go Tahoe North offers a similar website for access to the network of live webcams across North Lake Tahoe. From the Go Tahoe North page, you can find live webcams of Kings Beach, the West Shore Café, Incline Village, and other ski resorts and businesses.
Go Tahoe North webcams can be found at gotahoenorth.com.
Lake Tahoe Ski Resort Cameras
Hitting the slopes or just missing the powder this season? These ski resort live cams are perfect for scoping out your favorite resort's conditions and views. If you look closely, you can also see the Lake from some of them too.
Traffic Cameras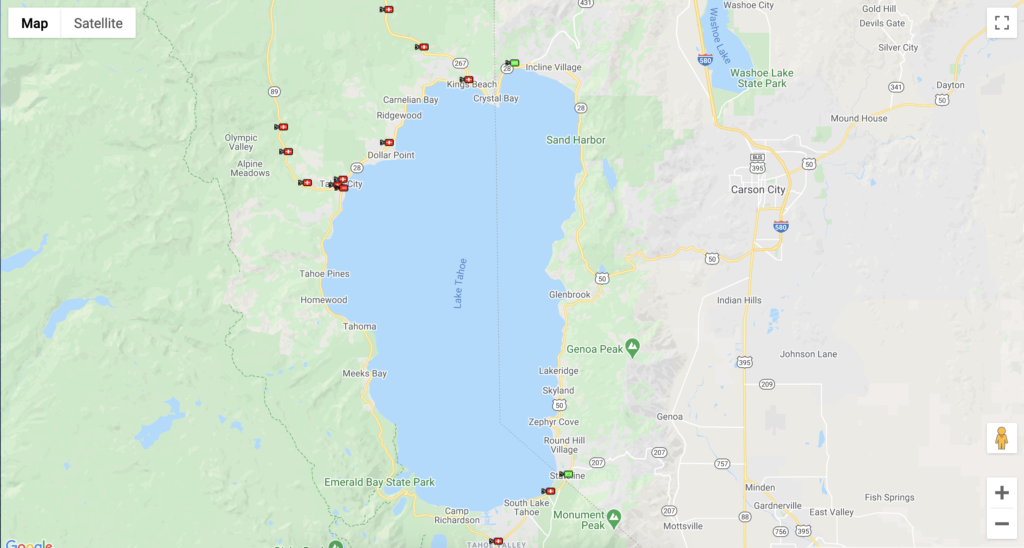 California Department of Transportation (CalTrans) operates highway cameras across the state of California. These cameras are a great tool to use at any time of the year and provide important information on road conditions. During the winter, you can even see what traffic is like to your favorite ski resort and check in on snow conditions.
You can find the CalTrans map of cameras at dot.ca.gov.
The Nevada Department of Transportation houses a system of cameras across the state of Nevada known as the NV 511. The site features multiple cameras in the basin to provide a look at the driving conditions on the Nevada side of Tahoe.
NV 511 can be found at nvroads.com.
Lake Tahoe Wildlife Care (LTWC) Cameras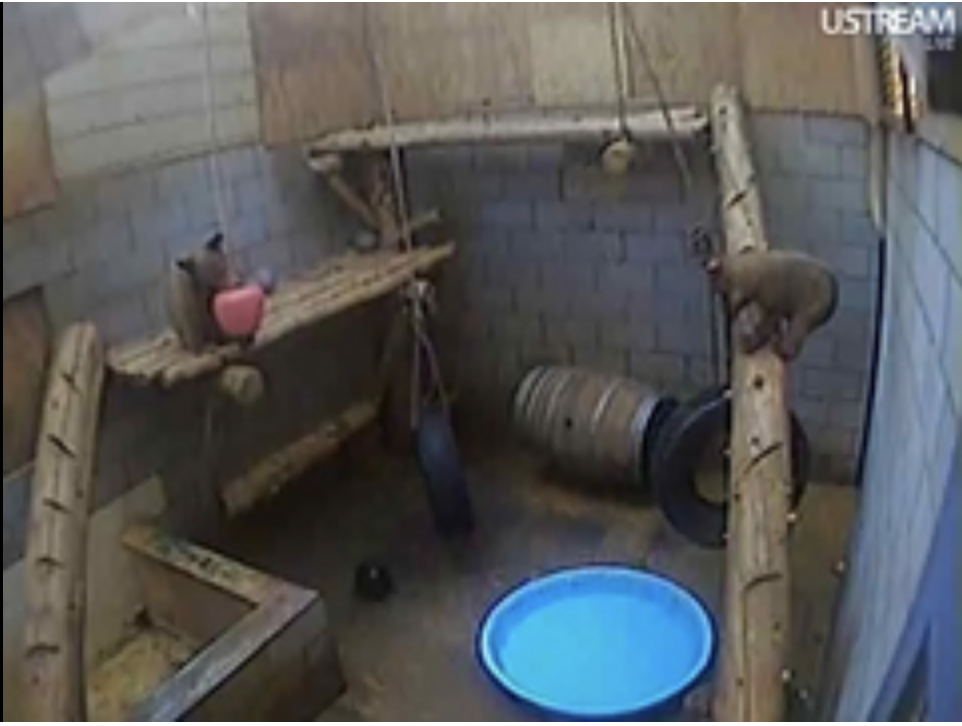 LTWC is an organization in South Lake Tahoe that is dedicated to raising and rehabilitating orphaned and injured wildlife so they may be released back to the wild. If you're looking for a mid-day dopamine boost, LTWC has plenty of cameras that allow you to watch their animals play!
To watch their Tahoe rescues, head to ltwc.org/webcams