Emerald Bay to Stanford Rock Trail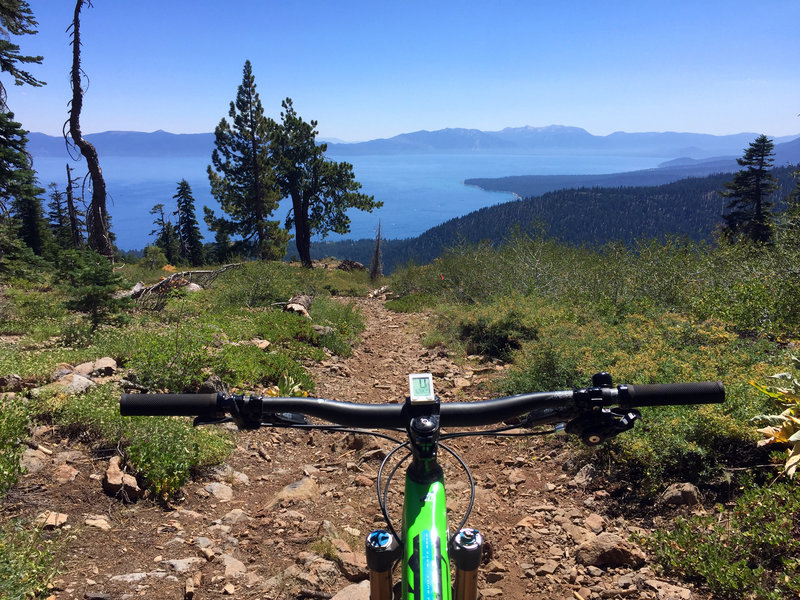 Partners: U.S. Forest Service, Tahoe Area Mountain Biking Association,  Tahoe City Public Utility District, Truckee Tahoe Airport District
Funds Granted: $40,000
---
We all know and love Lake Tahoe for its myriad of recreation opportunities, but on the West Shore of Lake Tahoe there is something missing. If you travel north on Highway 89 from Emerald Bay to Tahoe City, almost every trail you can run, walk, or bike along the way is an out-and-back route traveling East to West. The Tahoe Fund, in partnership with the U.S. Forest Service and Tahoe Area Mountain Biking Association, is attempting to enhance the recreational experience in the area with a 24-mile, multi-use connector trail.
This trail will create the crucial North-South connectors that add many new combinations and ways to join existing trails networks. Half a dozen new hiking and biking loops will emerge in Ward Canyon, Blackwood Canyon, Homewood, and Tahoma. Unlike the Tahoe Rim Trail, this new section of trail will not enter Desolation Wilderness Area, thus making it accessible to mountain bikers. Currently the only option for bikers is to ride Highway 89 to connect from the North to the South.
By connecting this region with a multi-use trail, not only are we creating more recreation opportunities, but also alleviating congestion by getting cars off the road. A hiker could easily hike from Tahoe City to Emerald Bay over three days in sections of 8-14 miles per day, while mountain bikers can complete a round trip in one or two days.
The Tahoe Fund, thanks to a grant from the Tahoe Truckee Airport District, provided funding for the environmental assessment of this new trail. Once the new Basin Trail EA is approved, we will start a fundraising campaign to make the first section of this trail from Emerald Bay possible.