Tahoe Bike Map & Safety Program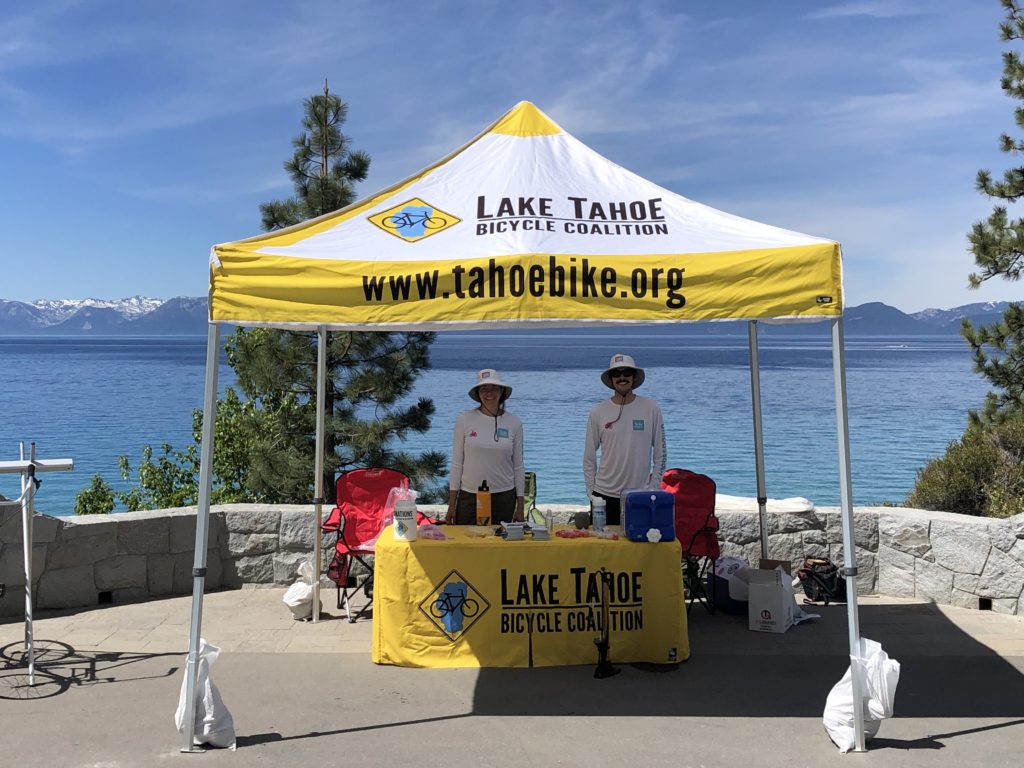 Partners: Lake Tahoe Bicycle Coalition, Tahoe Regional Planning Agency
Funds Granted: $20,000
---
The mission of the Lake Tahoe Bicycle Coalition is to help Tahoe become more bicycle friendly. In the past, Tahoe Fund and the Bike Coalition partnered to bring more bike racks to Tahoe to make it easier for people to get around without their cars.
In 2021, we partnered on a multi-effort approach to improve wayfinding and bicycle safety across the region. This project consists of three elements:
Bike Map Updates
The Tahoe Bike Map is the only comprehensive bicycle map of the Basin bike trail network to residents and visitors free of charge. The map provides route-finding guidance, displays bike path type, locations of bike rack parking, and bike shops. The map is available in print at local bike shops or online here.
Tahoe Bike Safety Ambassadors 
Ambassadors engaged directly with cyclists at high-use bike trail locations each Saturday in June, Tahoe Bike Challenge month. Ambassadors shared information with passing cyclists and pedestrians about route finding using the Tahoe Bike Map, biking etiquette, safety, and the environmental benefits of bicycling. A bike stand, tools, and an air pump for minor repairs were also be available for riders. Bike Safety Days are designed to help visitors navigate the often confusing network of bike trails and routes so that they can get to their destination safely and without driving.
Bike Safety Equipment
Lights, reflectors, and bells are simple yet effective methods cyclists can more themselves more visible to cars, pedestrians, and others to avoid collisions. The Bike Coalition will be distributing approximately 1,000 bike lights, 400 bells, and 400 reflective straps to the public at events over the summer.